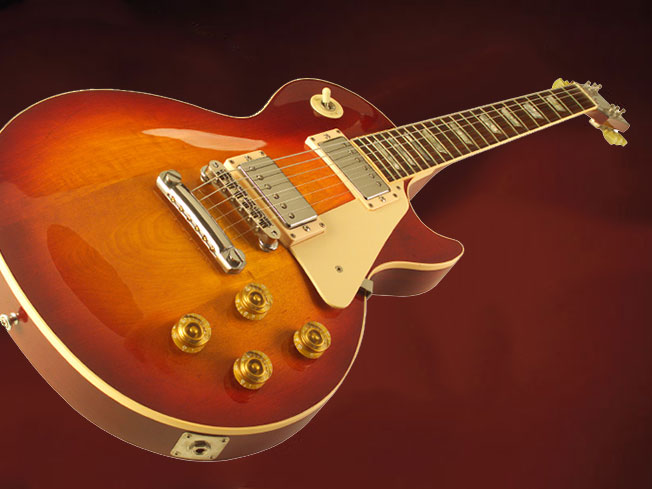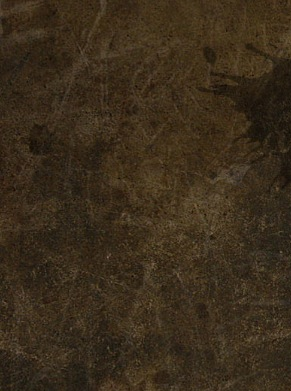 All lyrics by Lionel De Leon except "Laughing Annie" and
"Drinking Early" (written by Dan Waterman)​



1. LAUGHING ANNIE

Why are you laughing, Annie?
Why do I find you so amused?
With your eyes deep blue and shining,
What do you see?

Do you see me for the fool I am
For never letting go?
Do you see the girl inside
Who doesn't always show?
Do you see the world absurd around us?
I really wanna know....​​​​​​​​​​

(Lyrics Dan Waterman, music Lionel De Leon)​​


2. BLUE EYES

Blue eyes, how can I forget you?
You know you're my special love.
Blue eyes, how can I forget you?
You know you're my special love.​​​​​

I hope the future looks brighter
Your time around.
Hold onto love a little tighter
Your time around.

I tried to hide the world around you,
I prayed you'd never feel the pain.
I smiled to watch you take your first step,
I learned about the world through your blue eyes.​​​​​​​​​​
​
​
3. MOTHER

She's not like anyone else
When she tells you what to do.
You make your faces
From your hiding places

Don't you have anything to do?
Hey, it's your life, too.
Tell me why you feel so bad
When she don't approve of you?

"Mother,
I've been trying so hard to be good
Like your little boy said he would.
I need so badly to please you
Cause you're the only one.
Can I go outside and play?
I'll be different today,
Wait and see..."

Is it so frightening​​​​​​​​​​​​​​​​​​​
In a world all on your own?
Feel the helter-skelter
Without mother's shelter.

Tell me who you're gonna blame,
It doesn't matter anymore.
Nothing ever stays the same​​​​​​,
But you keep thinking

"Mother,
Is there something bad I've done?
Cause I feel like I'm on the run.
And this feeling's getting stronger,
But I know it's just begun.
Can you make it go away
Before I hurt someone someday?
Wait and see...
4. LONELY WOMAN

Any other time, and I'd have probably looked away,
But somewhere in her eyes I saw a story
That was all too close to home.
And she warmed me with her smile.
If there were anyway I wouldn't have to go,
I'd stay with her forever, until her feelings didn't show.

Lonely woman, are you comforted in dreams?
Lonely woman, love's not always as it seems.
And I need you just as much as you need me,
Oh, will Iife ever set you free, lonely woman?​​​​​

Any other time and I'd have surely looked away,
But somewhere in her eyes I could see that
She was begging me to stay.
Though we never said a word,
It was just a passing glance that slips away,
Between two lonely people on any given day.​​​​​​​

5. BARTENDER

I'm feeling trapped, I'm feeling troubled,
I need some real strong booze today.​
Bring me some scotch, make mine a double,
I'm going to drink my blues away.

Bartender, set me one more round.
You line 'em up, I'll knock 'em down.
I got them mean ol' blues again,
So drink to me tonight, my friend.

Bring me a shot of Johnny Walker​​,
How about an ice-cold chaser, too​?
Tonight I ain't much of a talker,
I got too much drinking to do.

When mean old blues get me down,
I seek my old pal, alcohol.
He gets my feet back on the ground,
So before you say, "last c​​​​​​​all"...

​​​​​​​​
6. YOUNG GIRL

You're still a young girl,
I see the difference in your smile.
You're seldom flattered,
And then it only lasts a while.

But everybody loves you, girl.
Wouldn't you know that by now?
And everybody knows you,
Wouldn't you love that somehow.

It's no work at,
It's no work at all to turn all the faces your way.
Everybody's waiting to hear,
The next word you're gonna say.​​​​​​​​​​​​​
You're just a mirror of everyone I know,
But I caught a glimpse of you
That you didn't want to show.​​​



7. I REMEMBER

In the morning light-filled room,
You turn and smile at me
As you brush the sleep from your eyes
And pull the bed-sheets free.

The sun bursts through the window
On the dawning of this brand new day
The look in your eyes
Speaks words that you can't find to say.
Your love's so amazing,
Come take my breath away.

You rise toward the mirror,
Our eyes meet on the glass.
We laugh at our reflections
And think of days now past.

I remember life without love
And I remember how that changed when I met you
I remember feeling alone
And I remember holding you
With a fire in my heart and love that never felt so true.​​​​​​​​​​​​​​​​​​​​​
8. I NEED YOU

Maybe our love hasn't
Been the way you think it should,
But leaving it now would only
Do more harm that good.
So come on, come on,
You've got to give me just a little more time.
Then I'll show you
How everything will work out fine.
So don't leave me out on the line.

I need you, tell me what you wanna do.
I need you, I'll do anything for you.
I need you, baby, don't you be so blue,
I need you, tell me what you wanna do.

Sooner or later you wake up
Ffrom a foreign dream,
And I realize now that
​I haven't been the love you need.
But I'll change if you want
Cause baby, you're the whole world to me.
And I just found out what took me so long to see,​​​​​​​​​​​​​​​​​
Why you gave me your love so free.​
9. INNOCENT GIRL

She had to find out what it means to be alive,
Don't worry, cause she knows how to survive.
You thought you had her in the palm of your hand,
All the while she had slipped through your fingers like sand.

Now the dice roll against you
Cause you don't mean so much to her anymore.
Now​​​​, she does what she wants to,
She's not an innocent girl anymore.

You thought that she would always be by your side,
But the tables turned, now you have to swallow your pride.
Cause she found that freedom is more precious than gold
Now you're left wondering how this girl could be so cold.​​​​​​
​

​​​
​​​​​



10. CLOSE YOUR EYES,

You're out walking on the street now,
Tell me how does it feel?
To lose everything you own, brother,
On the spinning wheel.
When you win, you're like a gangster,
But when you lose, it's all too real.

I know what you're thinking,
You're thinking I say more than I hear.
But you better straighten up, brother,
Cause all is not as it appears.
I know what it's like at the very bottom
At the place where you can't see
Beyond your tears.

Think it over, before it takes control of you​​​​​​​​​​​​​​​​​.
You don't always hear the things you like to hear
And you can't always do the things you like to do.
But you've always got the freedom
To close your eyes and start your life new.​​​​​





11. DRINKING EARLY

Here I am again, drinking early
And it feels so scary sometimes​​​
I think I'll probably drink
Just a little more early next time
​
Here I am again, sick and lonely
Like it's not such an innocent crime
I think I'll maybe stop
Just a little more early this time

This time will be different, you see
One more time, let me fade away,
​I don't wanna stay
The way that I'm feeling now

So here we go again, drinking early
But it feels so soothing sometimes
I think I'll probably drink
Just a little more early next time

(written by Dan Waterman)
12. TAKE ME HOME

Lord, take me home
Let me kneel down at your throne
And pay tribute to the One Most High
Oh Lord, take me home.

I believe I'm ready, Oh Lord,
I believe I'm ready,
Jesus, I'm ready
So take me home with you.

Come swing low
​Your chariot of fire​​​​​​​​​​​​
Take me home
To the sound of heaven't choir​

Come swing low
​Your chariot of fire​​​​​​​​​​​​
Take me home
To the heart of my desire​

So Lord, take me home
With the sheep among your fold
Oh lead me through your pearly gates
Where the streets are paved with gold

You're my Shepherd and my King
All Your praises I will sing
When you take me home with you.​​​​​​

​​​​​

13. LOVE AT FIRST SIGHT

Do you believe in love at first sight?
That's what I felt when I saw you
​under the falling stars.
And though we never said too much
Still I wanted to take you away
From the rest of the world
I wanted you to be my girl.

Crazy dreams like these
Make the world go around
Throw your love to the wind
Pick it up at the lost and found​​

One more night
To make things right
But I just let you slip away
Maybe you'll come back another day...

Now I find myself in the real world
Trying hard to make ends meet
Taking it day by day
And when I'm feeling blue, I think of you
And how I wanted to take you away
From the rest of the​ world
I wanted you to be my girl.​
​​​​​​​​​​​
​​​​​​​​​



14. CAN YOU TELL ME A STORY


Can you tell me a story
​From a long time ago?
Is there something important
That I ought to know?
Are there any regrets
Tthat you hold on to?
Long lost friends
Or loves that left you

After too many years
​Of pain and tears
From what might have been
These last days are a treasure
When I see you again.

When you awake
Does your body ache to be free?
How does it feel
With your strength half of what it should be?
When you look in the mirror,
Who's the old man you see?
Struggling to hold on to your memory?

Once so strong a fighter
​Those days disappear
Now "Nearer my God to Thee"
Fallen angels fear.

Lately these days
​I've been caught in the same old routine
Working from point to point,
Missing time in between.
Now it feels like
Tomorrow will be like today
Nowhere to go, little to do
And nothing to say

But there's still time to pull the trigger
On this relic of a gun.
So tell me one more story
From the days you were young.




15. YOU'RE LEAVING


You're leaving,
And you don't wanna talk about it,
It's breaking me down
If you could only see
The way we were meant to be,
You might turn around

How can you leave without goodbye,
Or giving any reason why?
Whoever said grown men don't cry
Never looked into these eyes

Did you stop believing
That I could love you so?
I didn't know we were so touch and go,
But now any fool would know
That you're leaving, you're leaving.

Your bags are packed in a waiting car
The taxi's tab is running
Now any wish upon a star
Or pleading words I pray
Can't change your heart today

Because you're leaving
And you don't wanna talk about it,




16. FREEDOM'S HARP

Put me on a ship in the ocean,
Take me in a plane on the sky,
Send me in a rocket to space,
Give me my own wings to fly.

Oh I don't have to say what you already know,
I wanna be where the free winds blow.

Show me the wide open spaces,
Under the Wyoming skies.
Make my home where the buffalo roam,
And where the bald eagle flies.

Show me a chance and I'll take it,
That's all I'm asking you see,
When I die, it won't be in vain,
If I can live my life for me.
​​